aboutus
Floor Covering Concepts Inc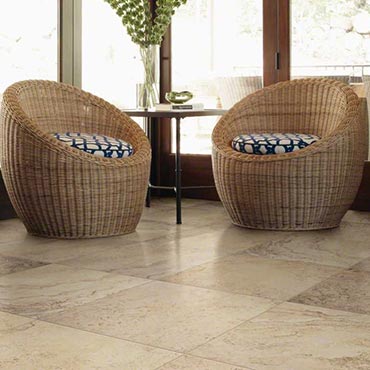 Floor Covering Concepts, Inc. the Lehigh Valley original WE DO IT ALL company is in its twenty-eighth year of first-generation family ownership and proud to be an independent floor covering dealer in its original convenient Bethlehem location. Floor Covering Concepts works directly with the world's largest floor covering manufactures to bring our clients the best products at the best prices available today.
Mark, president of Floor Covering Concepts, has over forty years' experience in all facets of the flooring industry spanning from design consulting to completed installation and personally estimates all projects completed by Floor Covering Concepts.
While visiting our showroom you will find every team member takes great pride in their efficiency and attention to detail provided for your shopping experience. All questions and concerns about product and installation can and will be addressed by a knowledgeable team member.
Our installation teams of master installers with years of experience all take great pride in their craft which guarantees our clients a professional and satisfying installation that's second to none every time. Floor Covering Concepts, Inc. is the floor covering company a stretch from the rest. Simply put "it's were to go for floors".
Why Us
Our Company
At Floor Covering Concepts Inc we believe that it should be all about you. Our main goal is to do everything possible to make you satisfied.
Selection
We offer a large selection of products
Floor Covering Concepts Inc carries a complete line of products from the world's leading manufacturers. Click on the links below to find out more about these products.
Customer
Testimonials
Carol D.


Dear Mark,

Steve & I contracted with you to remove our old flooring and put in new, the last week in May. The old one was at least 23 years old and was showing signs of wear of those years.

We met a few times prior to us hiring you and your patience, mostly with me, was appreciated as I had no idea going in, of how to do it or if the cost would be prohibitive.

Your crew, of one young man, was polite, very detailed in his work and very respectful of our needs, as we were afraid one of the two cats would be in the way.

We have had many compliments on the flooring we chose and it is so much easier to care for. It's almost like we have a new kitchen and couldn't be happier with the flooring but most of all the experience we had.

So Steve and I thank you for everything and please keep the young man Thai on your payroll. He did a wonderful job.

Very Sincerely,

Carol D.

Edward & Brunhilde Gnall


Mark,

Just a short note to let you know how thrilled we are with our new Vinyl Plank floor. It's absolutely beautiful! The choice of color is perfect. Special thanks to Thai for a job well done. Looking forward to our next project!

Karen


Hi Mark,

We love the carpet, it looks amazing.

Take care, see you soon!

Karen

Ralph & Kay Stampone


Mark,

Just a little note to tell you what a great job your guys did installing the carpet in our house. Kay and I are very pleased and will recommend your services to anyone. Thanks again.

Ralph & Kay Stampone

Ralph & Kay Stampone


Dear Mark,

Just wanted to drop you a note, the floor looks great your boy's did a good job. The suggestion on how to do the floor was also appreciated and came out fantastic. The guy's worked well together and went above and beyond to tackle all the problems that an old house may have. They worked as clean as could be expected with the weather conditions outside and cleaned up when finished. I am looking forward to hopefully working with you for my carpeting in the fall.

We will be in touch when the time comes.

Sincerely,

Kay and Ralph Stampone

Michael & Stephanie Berman


Dear Mark,




I know we thanked you in person however, Mike and I are so happy with our new floors we wanted to say thank you again.

As you know, the fellow who built the new wall has done many jobs for us and we have great respect for his work. You, Thai and Nick can now consider yourselves in his category (in our opinion). You were so patient and helpful as we dithered over what we wanted. Thai and Nick were so professional it was a pleasure to have them here. Their work was precise, immaculate, and perfect. Now and then we would hear them speak (about the work) but never did we hear them discuss anything that was not work related. They asked if they wanted to heat up their lunch in the microwave rather than just help themselves and I could not get them to accept a cold or hot drink.

The painters will be here until tomorrow and while their work is beautiful Mike and I can't help but to compare the work ethic. They do didn't ask if their radio would bother us: the conversation never stops: they just assumed it would be all right to use the microwave (of course it is, but ask first).

As for the Karndean...I'll let you know in a few months if it measures up to our expectations (in terms of ware and maintenance).

Best Regards,

Steffi and Mike Berman

James & Marie Keim


We are so pleased with the look of our new floor. Tai was diligent and polite. Thank you.

James & Marie Keim

Tom & Sharon Fritz


Thanks again, nice job as always.

Tom & Sharon Fritz

Monica


Dear Mark,

It was a great pleasure doing business with you - unfortunately for you over an excessive number of months!

You have a wonderful temperament and business manner.

Monica

Martin & Carol Richter


Mark,

You did two very nice floor installations for us several years ago, so when we needed a new bathroom floor, we felt we could trust you to do that to. We were not disappointed. The installation was begun and completed exactly as scheduled, and it was a beautiful job, just as the earlier ones were. If we need another floor installed (we really hope we do not!) we would not hesitate to come to you again.

Thanks,

Martin & Carol Richter

Julie & Dan O'Brien


Thanks Mark!

Love the new floor. Your crew was wonderful to work with on this project!

Julie & Dan O'Brien

Vicki Rich


Mr. Yozzi

The carpet is great and the boys worked hard and did a fantastic job.

Vicki Rich

Lillian Stauffer


Mark,

The floor looks very nice.

Lillian nStauffer

Harry & Charlene Ludwick


Our carpet looks great! Your installers did a fine job.

Have a nice Thanksgiving!

Harry & Charlene Ludwick

Martin & Carol Reichard


We were happy with the choice of flooring materials.

It made a huge improvement to the laundry room.

The installation of vinyl tiles was well done. It really looks like ceramic tile!

Carol R

Sue Marek


Hi Mark,

Just wanted to thank you for everything. I love my carpet. It's just what I was looking for. You are as always such a big help deciding and giving me all the info I need to make a decision. Hope you are not working to hard and are getting home for at least a little bit. I know you live at the store. I got your little gifts and I still have mine from the last time. I will come to you first whenever I am looking for carpet and/or floor projects.

Thanks again,

Sue Marek

Ian & Ingrid


Mark,

Thank you so much.

We are very happy with our new floor.

We appreciate your help throughout this process and the quality of work by your crew.

Ian & Ingrid Lande

Ron and Kim
Mark, Thanks again for your customer service, they did another great job.
Ron and Kim
Mark, Thank You, they did a great job.
A Woman's Place
Great Job - DR. Willis is very pleased! Thank you, Tina
Kathleen M Edwards
Mark, Thanks for the derection and nice work by John - will be back when I can do anouther project, meanwhile tell others about your work. God Bless you and your family. Katie
Dolores Miller


Dear Mark,

The fellows did a great job. It looks really nice.

Marie Burke


Dear Mark,

My carpet is beautiful and your installer was extremely professional.

Frank Makary


Dear Mark,

Al did a great job on the front porch. My wife loves it and I wanted to give you positive feedback.

Mr. Hoke


Dear Mark,

Just wanted you to no we are extremely pleased with the job, but expected nothing less. Thank you.

Sharon Andrews


Dear Mark,

Just wanted to let you know what a beautiful job John did, such craftsmanship, we love it.

Robert Sopko


Dear Mark,

Wanted to let you know the tile in the kitchen is absolutely beautiful. John did great work and were very pleased with the work. Thank You.

Helen Thatcher


Dear Mark,

I'm thrilled with my service terrace carpet and it looks great. Al is a very nice young man who is organized, neat and tidy. I will recommend your company.

Nora Wolf


Dear Mark,

Your installer did a wonderful job - was very thoughtful and caring about our furniture and breakables. He was also very efficient.

Dan Rossi


Dear Mark,

Many thanks to you and especially to your installer Al for his excellent job installing our new vinyl kitchen floor. Your installer was very professional, courteous, and polite in every way. When the job was completed there wasn't a speck of dirt anywhere. Your installer went "above and beyond" installing the sub floor and vinyl all the way under the kitchen stove. The other businesses I talked to would not do that. My old floor used to squeak, but after Al finished the installation all the squeaks disappeared. The kitchen floor looks great. Thanks for a job well done.

Dan Rossi

Mr. & Mrs. R. Krevenko


Dear Mark Yozzi:

It has been a few weeks since Floor Covering Concepts, Inc. installed our new wood flooring. Our natural oak wood flooring is awesome! Greg and Oscar really did a nice job; they finished off the whole downstairs nicely. I can't say enough good things about the work Greg and Oscar did, very professional and also helpful. My neighbor was blown away when he saw our new flooring. I am glade we went with solid oak flooring and having Floor Covering Concepts to install it, also I wanted to thank you Mark for helping us pick just the right hardwood flooring for our home and taste. I see what you mean about the different colors in the natural oak flooring, it gives the floor irresistible beauty.

Please feel free to use us as a reference.

Mr. & Mrs. R. Krevenko

Allentown, PA

 

Christa Cerino


Mark,

Just wanted to let you know Johnny did a great job it looks beautiful.

Tim and Christa Cerino 

Nancy


Tara,

Thanks for spending the time with me to go over my needs and options!

Great talking with you.

Nancy

Pat Russo


Dear Mark and staff,

Thank you all for such professional, knowledgeable and friendly service. The people one the phone were polite, courteous and helpful. Mark we value your expertise and after "shopping around" we decided that you were by far the best in the business. And your installer, was efficient, neat and did a beautiful job. We look forward to having you install more Carpet in our home! Thanks again for such wonderful service.

Pat Russo and Mike Getto

Toni Liadis


Dear Mark And Tara,

I Just Wanted To Write And Let You Know How Much We Appreciated The Professionalism Of Your Installer. From The Start, To The End, He Was Polite, Courteous And Tried To Accommodate Us In Every Way. He Is An Asset To Your Business.

Sincerely,

Toni Liadis

Greg & Barbara Szynalski


Mark,

I'm Sending You Some Pictures Of Our New Floor. We Are Extremely Happy With The Product And The Installation, Both Installers Did An Excellent Job.

Regards,

Greg & Barbara Szynalski

K. HOVNANIAN AT LOWER SAUCON II, INC.


Dear Mark,

Just a little note to say "THANK YOU" for making our Day With The Designer a huge SUCCESS. It could not have happened without your time and support. The feedback we are getting has been fantastic. Once again "THANK YOU" from all of us at Four Seasons at Saucon Valley.

Joy Fleet


Mark,

Thank you for your great effort in the carpet install! It looks fantastic and my grandmother loves it. I look forward to completing future projects in my home. Best wishes for a good holiday season!

Frank & Sherry Liguori


Mark,

Enclosed is the balance for our carpeting and floor. I do want to thank you for the time you spent with us and for the professionalism you show and give to your customers. Again, thank you and we are way pleased with the finished product. Great job!

Helen
Thank you, the floor looks great. Your men did a great job.
Susan Shanahan
Mark..... Small as it is..... I love, love, love my new bathroom floor. I even like the door a little better too. I so much appreciate the integrity with which you do business and all the things you do to ensure that your customers are satisfied. That effort must create demands on your time. For what it is worth.... I certainly would advertise for you! As for Sandy.... in my opinion.... she is GREAT! Her knowledge and patience go above and beyond! She and I did spend a significant amount of time crawling around on the floor together as we made tile selections. Thank you so much.
John C. Schmitt


Dear Mark,

A sincere thank you to Floor Covering Concepts for the superb new floor, and to you personally for making it possible with an efficient, professional organization. Sandy was most helpful from our first visit to your showroom. Your installer did a remarkable job of installation. He was courteous, careful and very efficient. For example, the pattern is aligned precisely with the walls and cabinets. Thank you for your help and advice, and for the floor we will enjoy and admire for years. Best wishes for continued success.

Gerald J. Savitske


Dear Mark:

Thank you for a job well-done for my client at Mattis St. The carpet and vinyl work has made this a worthwhile investment for her and your attention to detail has made the interior look much more attractive. Please feel free to use me as a reference.

Jacquie
Thank you very much the carpet looks great! I appreciate you guys fitting me in early! If I ever know someone who needs carpet I'll tell them about you. I will also call you when I'm ready to do the kitchen floor! Thanks again
Gail
Thanks! My new floor looks great!
Terry


Mark,

The carpet is gorgeous, thank you for your help while I picked it out, and your generosity in the cost. Please stop soon for a visit. "I'll show you the house", since Jim didn't, he's too funny.

Anne & Ray French


Dear Mark,

Just a note to let you know that we are very pleased with our new and "final" carpet. As we are all aware, it took numerous months to get to this point. We normally would not have been quite so patient, but we realized a few of the problems were beyond your control. We were also confident that you would work with us until we were completely satisfied. We appreciate that. So we look forward to working with you again when we decide to replace our next carpet or redo our kitchen floor.

Rich Towers
Dear Mark: I Just wanted to drop you a quick note of commendation for your installation team of Rick and Dan. They performed our floor installation on Tuesday and Wednesday and did an exellent job. Not only were they personable, professional and punctual, but they also worked constantly, cleaned up their work area and did an overall excellent job on our installation. Please pass along my thanks to to the installers. If you ever need to take pictures of another excellent installation job, feel free to give me a call. Thanks again for the great job.
Tom Corso & Shelley Bartush


Mr Yozzi:

Just wanted to write to tell you how happy we are with our new floor and our decision to have our floors done by your company. The ceramic tiles we chose were so much better in quality than the ones we first checked out at the Home Depot. The installation process was very professional and thorough and we were impressed by the expertise and friendliness of your installers (John and John). All of our friends and family who have seen our new floors were quite impressed with how well they turned out and it is a credit to John the Italian Artisan and John the African Prince (sorry I don't know their last names) that they came out so well. Please use us as a reference, as we will attest to the quality and fine workmanship you provide, and thank you again for such a wonderful floor.